En vrac, des cartes que nous aimons beaucoup...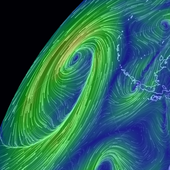 earth :: a global map of wind, weather, and ocean conditions
See current wind, weather, ocean, and pollution conditions, as forecast by supercomputers, on an interactive animated map. Updated every three hours.
EJAtlas | Mapping Environmental Justice
3077 cases have been reported so far Newly Published Featured Maps Este mapa revela los daños provocados por ocho proyectos mineros de la empresa Pan American Silver, desde México hasta Argentina /
We are creating what will one day be recognized as the largest art installation in the world using data visualization and sculpture, centered around the infinite number sequence of Pi. This is a ...
Explore your local sea level rise risk.
Conserving Nature for Water Security
Population Urban Water Sources Water Quantity Risk Water Quality Risk The following metrics explore the potential to improve water quality through specific conservation activities. The values ...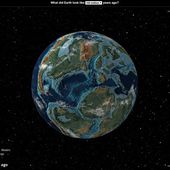 Earth looked very different long ago. Search for addresses across 750 million years of Earth's history.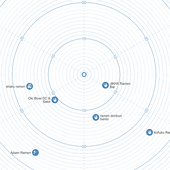 A new kind of map: it's about time
How would you describe your morning commute? If you're like most people, it starts with a ballpark estimate of how long it usually takes. Or maybe several estimates, depending on when you leave for
https://blog.mapbox.com/a-new-kind-of-map-its-about-time-7bd9f7916f7f?gi=1fab8429083b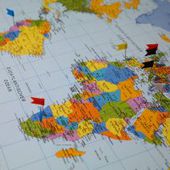 A travers cette carte interactive, consultez les bonnes pratiques des acteurs non-étatiques engagés pour le climat. Lancée à l'été 2018, cette carte est en cours de construction. Participez e...
Global Fishing Watch shared workspace
Through our free and open data transparency platform, Global Fishing Watch enables research and innovation in support of ocean sustainability.
Poppin' and Loading Global Hip-Hop est une radio géographique qui vous propose une promenade dans le rap mondial via un globe musical interactif. L'idée est de montrer que le rap, loin de se rés...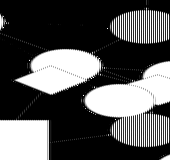 "C'est dans l'irréductible écart entre les cartes et le monde que s'exerce l'imaginaire de ceux qui les fabriquent, comme de ceux qui les consultent.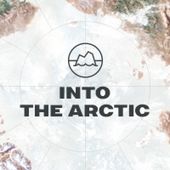 Take a journey into the Arctic and explore for yourself its natural wonders, the threat of the encroaching oil industry, and follow the struggle to Save the Arctic. The Arctic is under pressure from
http://www.hellomonday.net/archive/greenpeace/intothearctic/en/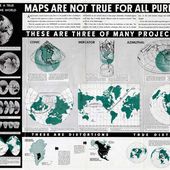 Albrecht Dürer to Agnes Denes: 100+ map projection illustrations and explainers.. "Earth in Two Dimensions" is published by Tim Wallace.
https://medium.com/@tim.wallace_98924/earth-in-two-dimensions-b9a086d2ce38